Chilean astronomer receives Women in Science award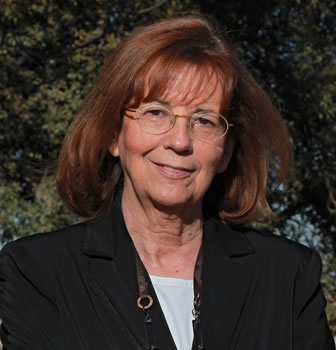 Maria Teresa Ruíz
Astrónoma DAS - U de Chile
The astronomer of the Faculty of Physical Sciences and Mathematics at the University of Chile received the "For Woman in Science" award in the Physical Sciences category, representing the South American continent. The recognition was granted by Loreal-Unesco, in Paris.
Universidad de Chile astronomy professor Maria Teresa Ruiz received the 2017 L'Oreal-UNESCO Award for Women in Science "for discovering a new type of celestial body, halfway between a star and a planet, hidden in the darkness of the universe."
The ceremony was opened by Unesco's Director General Irina Bokova. "The full empowerment of girls and women is one of the most powerful levers of humanity, today we gather to celebrate extraordinary women," he said.
The ceremony, which celebrated its 19th edition, was held at 3:30 pm in Chile on March 23 at "La Maison de la Mutualité" and featured five women: Michelle Simmons (Asia Pacific); Zhenan Bao (North America); Nicola A. Spaldin (Euopa); Niveen M. KHASHAB (Asia) and Maria Teresa Ruiz (South America), being the national scientist the first to take the stage and explain its discovery.
"When they gave me the prize, I felt very excited, it was an imposing stage, a series of moments that forged me, like all those bus trips, went to observe "Tololo" and "La Silla" in That many had to leave Camilo (my son) with my husband (Fernando Lund), although they were accustomed I went with a tight heart ... I went through my mind all those small sacrifices I had to make to make dreams come true , This award was certainly a very special moment in my life", explained the academic.
"I would like to tell young scientists to persevere and follow their dreams. The world needs more scientific women!", concludes the astronomer.
María Teresa is the third Chilean to receive the award, previously obtained by the biologist of the Pontifical Catholic University of Chile Gloria Montenegro Rizzardini (1998), and Ligia Gargallo, chemist at the University of Concepción and with doctorates from the Catholic University of Leuven and University of Liège, both from Belgium (2007).