World Academy of Sciences honors DAS astronomer
Tuesday, 15 November 2016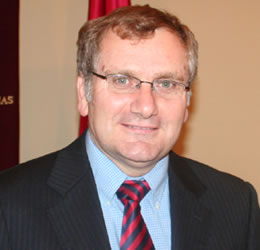 Mario Hamuy
Astrónomo - DAS, FCFM - U. de Chile
The World Academy of Sciences announced this Tuesday, November 15, will award a prize to Mario Hamuy, professor of Universidad de Chile, for his work on type Ia supernovae, and his contribution to the discovery of the acceleration of the universe.
TWAS, based in Italy, announced the 10 awards of 2016 during its 27th World Meeting in Rwanda. Among the 10 distinguished scientists, Mario Hamuy is the only Chilean, who is recognized in the Earth Sciences, Space and Astronomy category.
The awards announced this year included two scientists from Brazil, two from China, one from Mexico, one from Pakistan and one from Turkey.
The award-winning national astronomer explains that the award "is a recognition of the Calán / Tololo project, a work done by a team of Chilean and North American astronomers from the Universidad de Chile and the Cerro Tololo Observatory, supported by the FONDECYT program. I am very grateful and honored to have worked with them".
Mario Hamuy received the National Prize for Exact Sciences in 2015. He holds a master's degree in Physics from the Universidad de Chile and a Ph.D. In Astronomy from the University of Arizona in the USA. He was director of the Millennium Institute of Astrophysics and director of the Department of Astronomy of the Universidad de Chile. He is currently a scientific advisor to the President of Chile and president of CONICYT.
The award announced by the World Academy of Sciences will be presented at the next general meeting of the organization, and including $ 15,000.